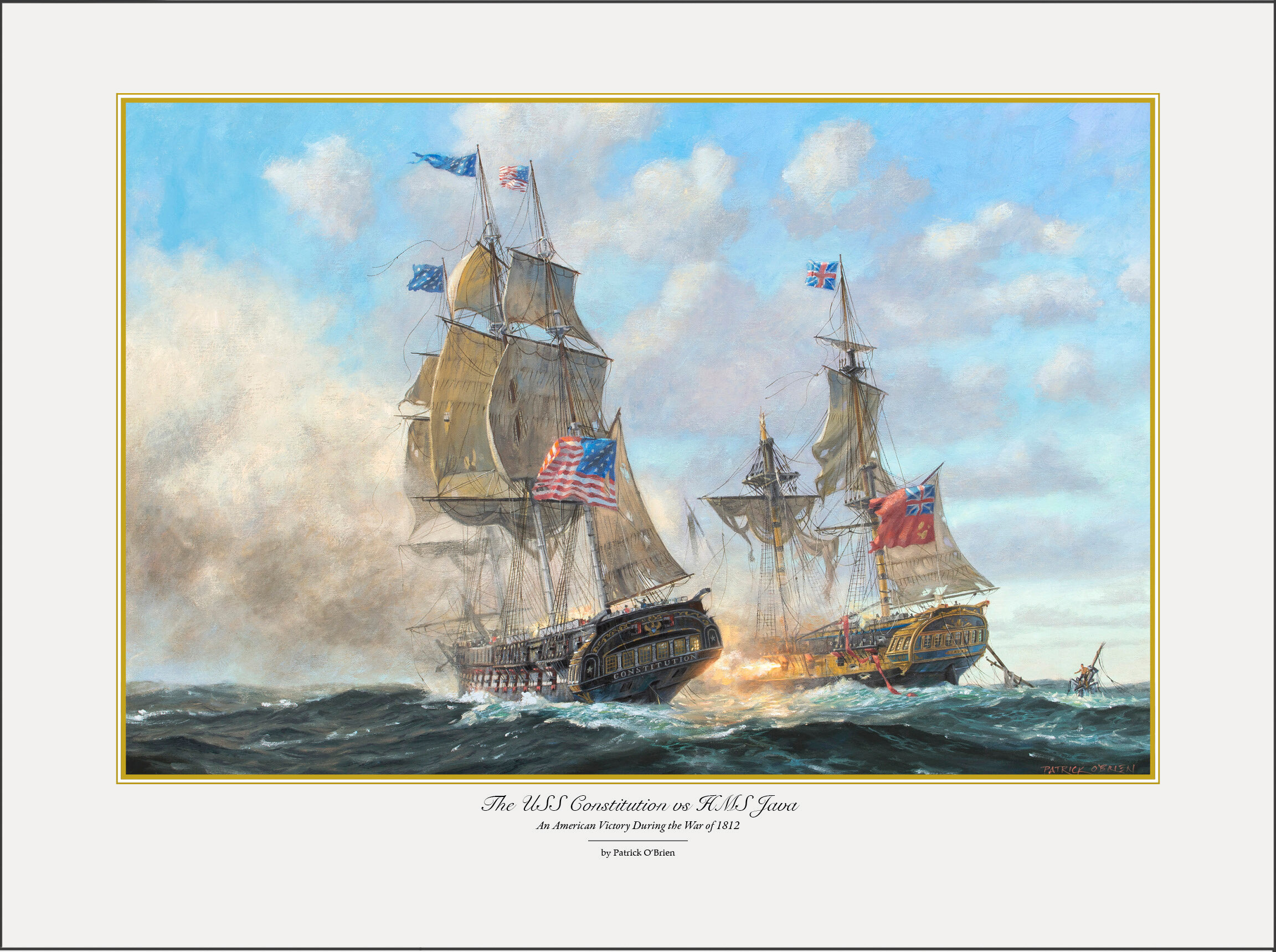 The USS Constitution vs HMS Java
The USS Constitution was built in Boston in 1797. She carried 44 guns and a crew of more than 450 men. During the War of 1812, the Constitution won several important victories over the British, demonstrating that the new American Navy could stand up to the greatest sea power in the world.
This is how the print might look when framed by the owner.